Boodles sources vivid gems and unusual diamonds from across the world - often coloured, always rare. Our passion for incredible stones is born from our belief that jewellery is charged with emotion; it should take your breath away.
Director of Precious Gemstones, Jody Wainwright, makes it his priority to source some of the world's most exciting gemstones, which are used to bring Boodles jewellery to life, whether these are exceptionally rare sapphires and rubies, or tanzanites only found in the foothills of Mount Kilimanjaro.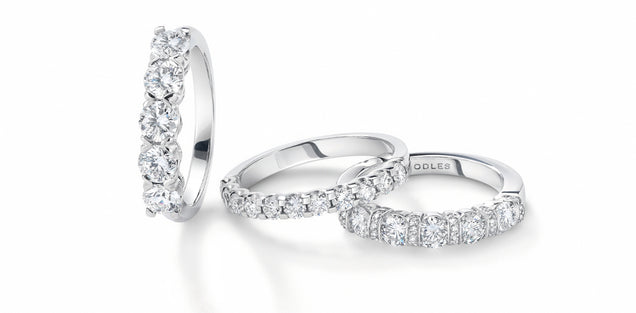 At Boodles we are captivated by diamonds and search the world for the best. This is not a mere pastime. Our curiosity has made us one of the world's experts. It is our belief that you cannot spend too much time looking for the perfect stones, and whilst some might compromise on quality through second-rate stones or lower grades of gems, we make it our duty to uncover the truly extraordinary.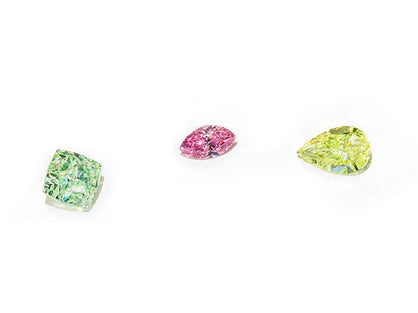 Coloured diamonds are an incredible gift from nature, combining the purity of white diamonds with a richness of appearance more often found in flora than in minerals. The variety of colours is as endless as it is spectacular, from yellows and greens to blues and pinks. Of course, they are also incredibly rare, accounting for just a tiny fraction of a percent of all the rough diamonds that are mined every year.
The rarity of these stones cannot be contested, less than two percent of diamonds mined can be cut in this way, and we are delighted to be able to offer something quite so unique.
At Boodles we are proud to have been chosen as a 'Select Atelier' for the spectacular 'Argyle Pink Diamonds'.

We join an exclusive group of diamantaires and retailers with the unique privilege of being able to acquire these pink diamonds directly from the mine.
Find out more
We have an enduring passion for coloured gemstones. Their natural beauty fires the creative imagination of our designers, who never tire of finding new ways to present these magical stones in one of our stunning designs.
Diamond and gemstone sourcing around the world is not new to Boodles, as a 1962 newspaper interview reveals.
`Globe-trotting gem searcher: Ceylon, India, Siam, Hong Kong, Hawaii, San Francisco, New York..... these were some of the places visited recently by Mr H.A. Wainwright, Managing Director of Boodle & Dunthorne, in his search for rare and valuable stones.`

H.A. Wainwright was the 4th generation of the family to run Boodles. His passion for buying precious stones has passed on to his son Nicholas Wainwright and now his grandson Jody Wainwright.
Boodles Director Jody Wainwright travels all over the world in search of gemstones of unparalleled quality, which not only meet Boodles exacting standards, but also possess their own unique soul.

A set of emeralds from the Muzo mine in Columbia was the subject of Channel 4's documentary 'The Million Pound Necklace: Inside Boodles', which followed the journey of these stones as they passed through our design team and workshop, finding their final home in a spectacular suite of handcrafted high jewellery inspired by the play of sunlight on leaves.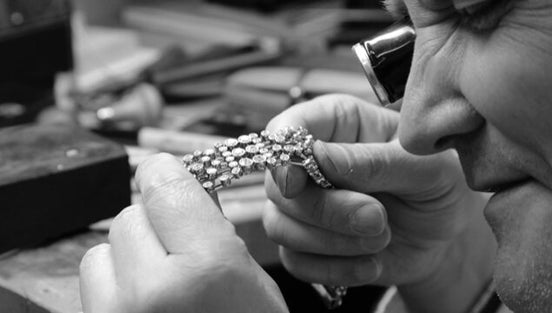 All Boodles jewellery is designed in Britain and then made by master craftsmen who combine unparalleled technical precision with creative flair.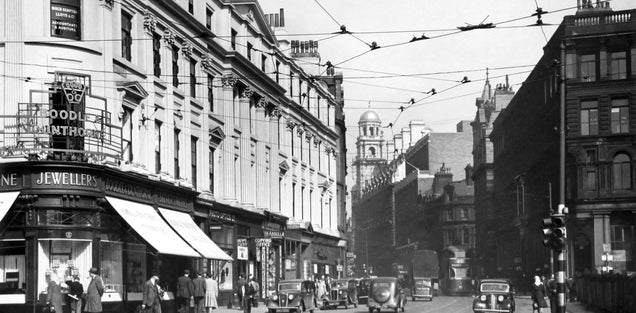 Combining the best of British tradition with a contemporary and modern approach, Boodles has been designing and selling jewellery for well over two centuries.
Visit a Boodles Showroom
From our Flagship Bond Street store, to our branches throughout London, the North West of England and Dublin, you can be sure of expert, friendly and bespoke service when you come to see us in person.