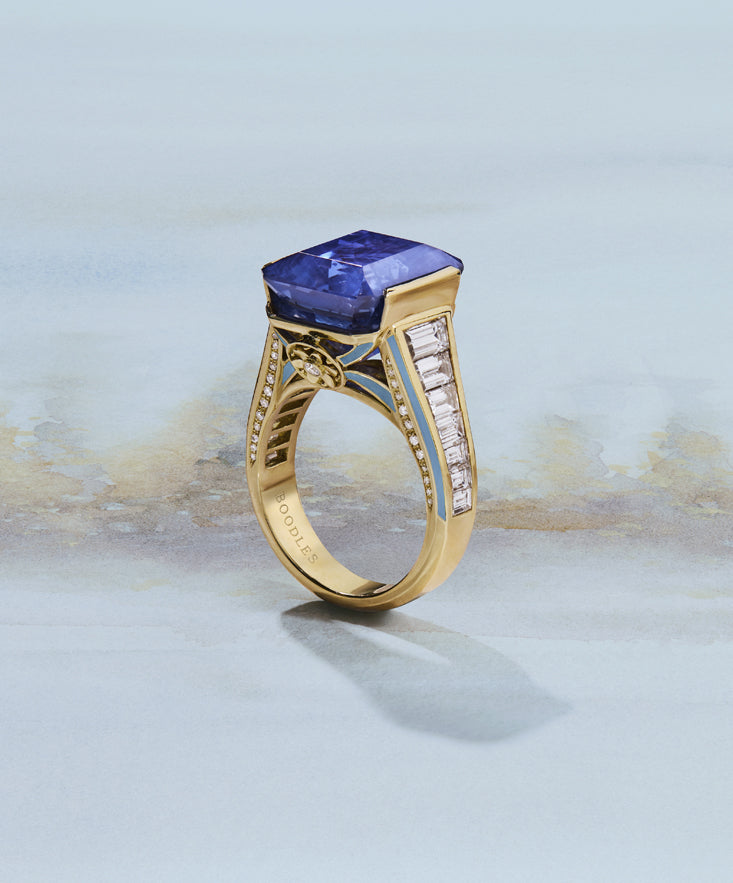 France's Tricolore flag was introduced the day after St Valentine's, on 15 February 1794. A smidge older than Boodles, its blue stands for freedom and liberty — expressed in this exquisite 15 carat emerald cut Ceylon sapphire, acquired by our Chairman from a gemstone expert in Paris.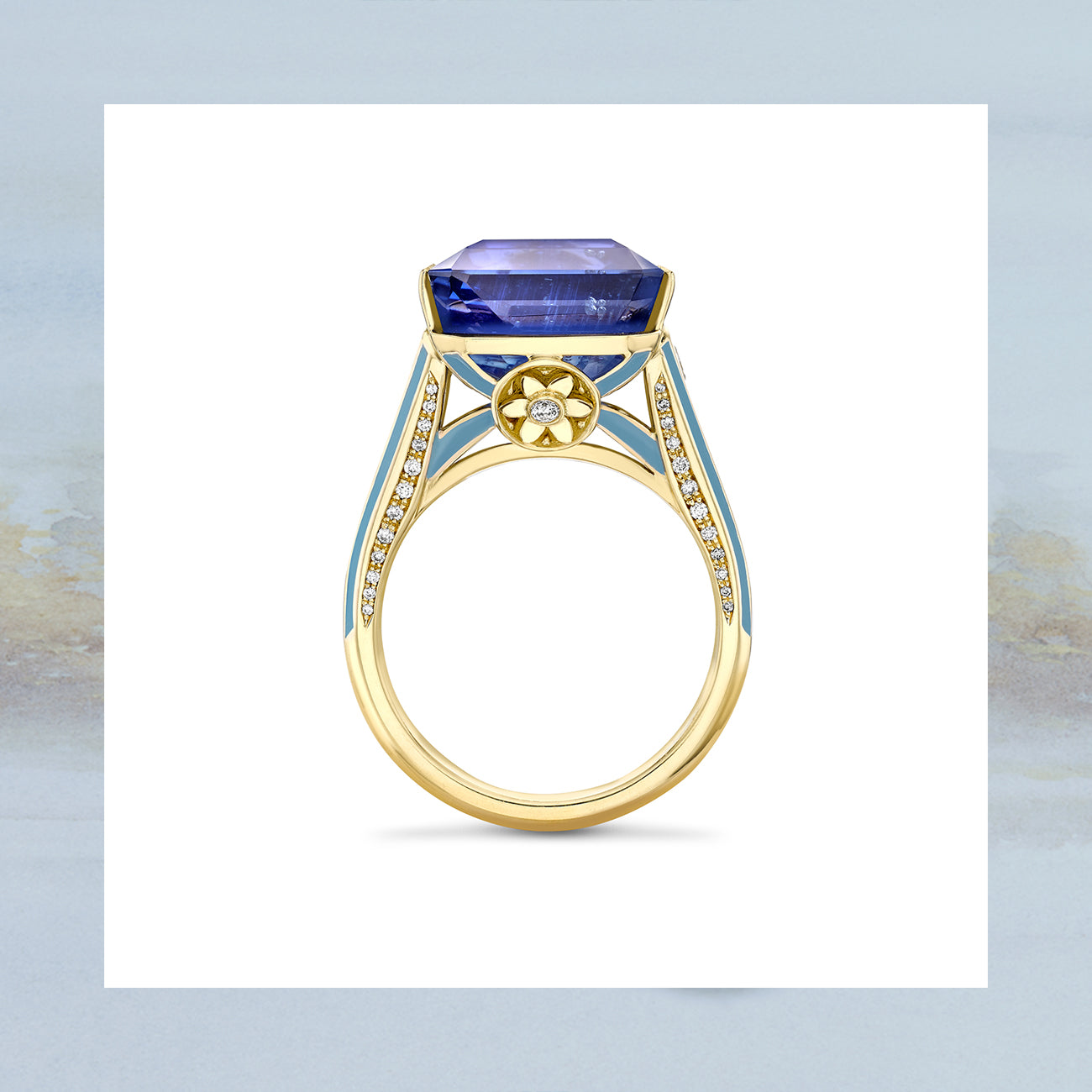 On either side, blue enamel flanks rows of baguette diamonds, echoing the balconies of the Louvre's Pavillon de Flore. Belle? Mais bien sûr.
Discover More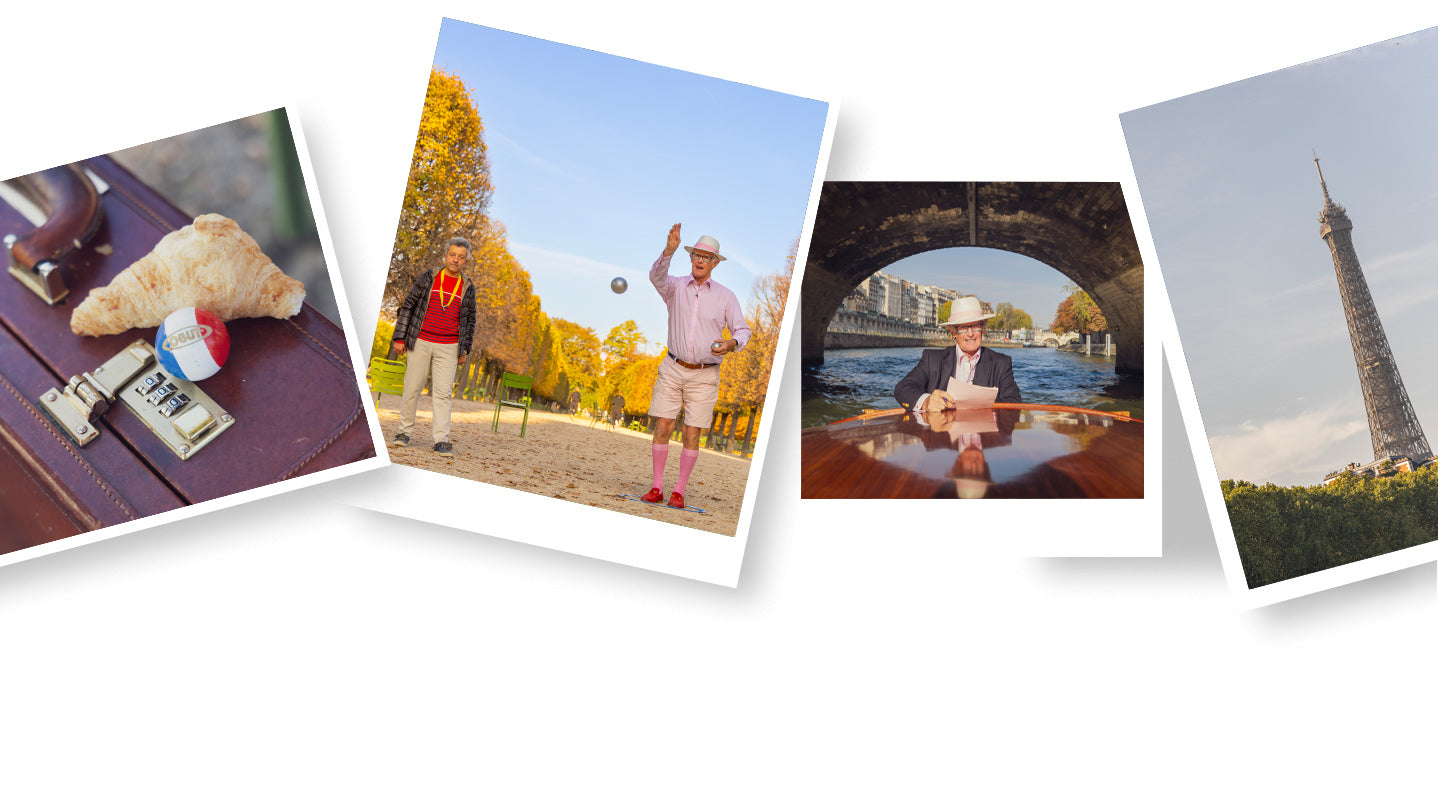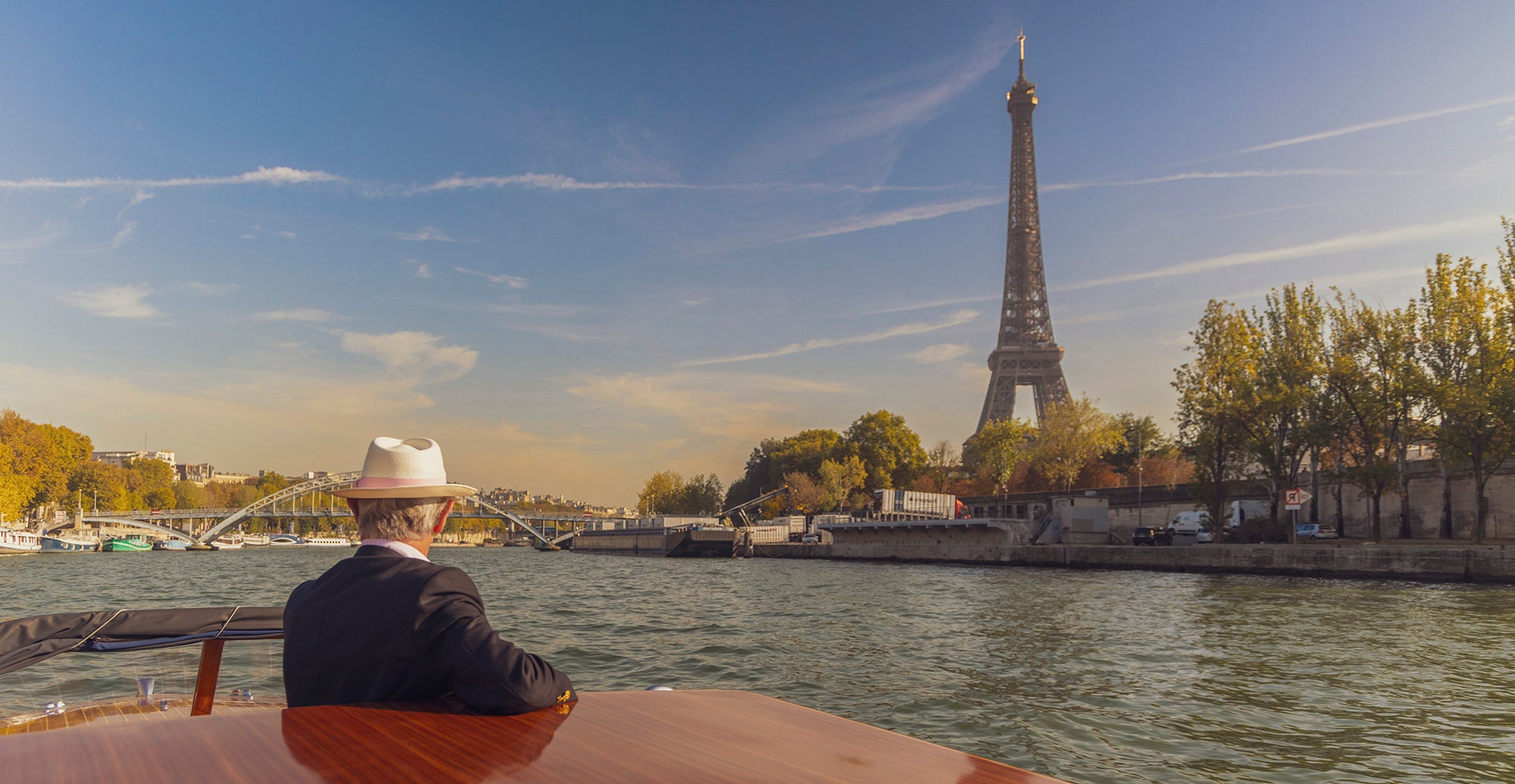 "Paris is a world centre for jewellery, and it's always lovely to look around the Place Vendôme for a little inspiration."
Nicholas Wainwright
Paris Bracelet
Paris Tuilleries design bracelet set with diamonds, sapphires and blue enamel in 18 carat Single Mine Origin yellow gold.