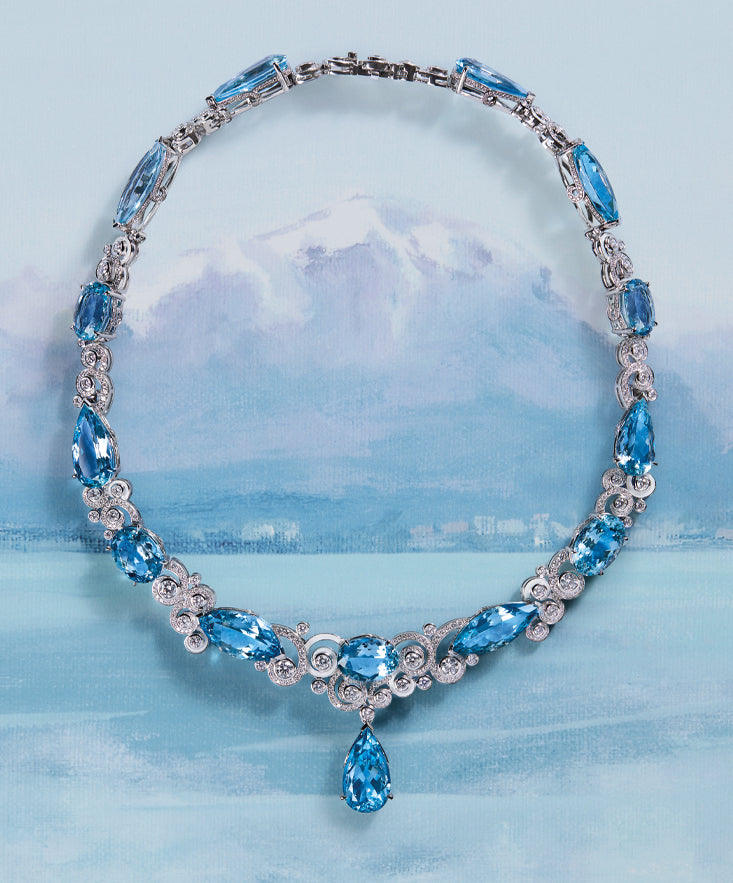 For over a century, Lake Geneva's Jet d'Eau fountain has wowed onlookers with its sky-scraping spray.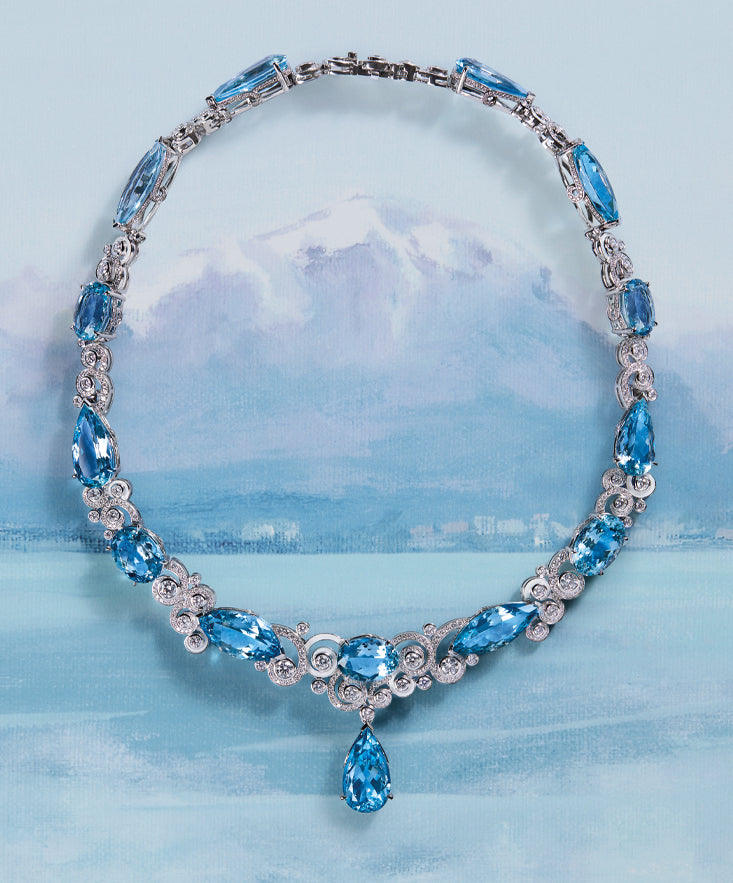 The wow at the heart of our Geneva suite is surely this show-stopping necklace. Fifteen aquamarines — totalling 122 carats — push the limits of understated beauty. Or if you'd rather a necklace of pearls, turn the page for our spellbinding sautoir.
Discover More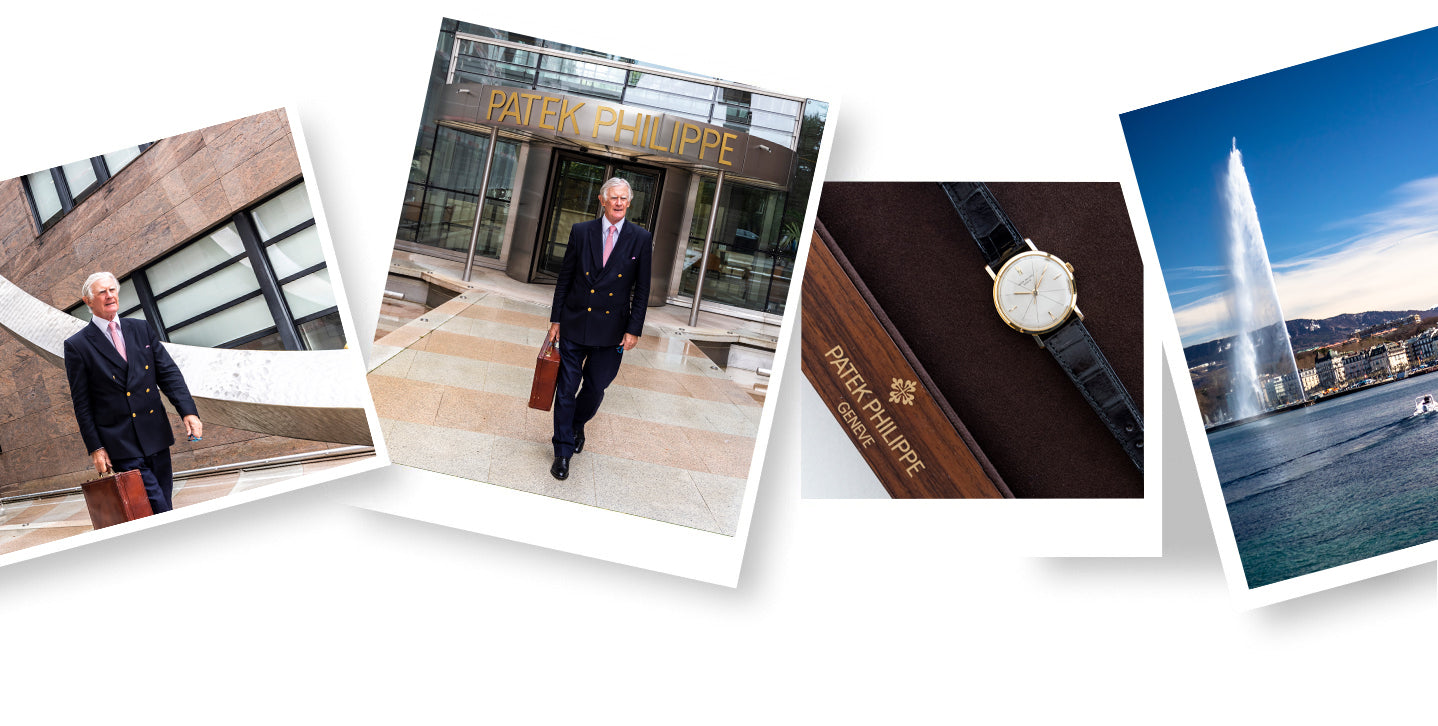 Jet d'Eau, Geneva, Switzerland.
Geneva Long Necklace
The Geneva long necklace is set with aquamarines, diamonds, Akoya pearls and white enamel in platinum.