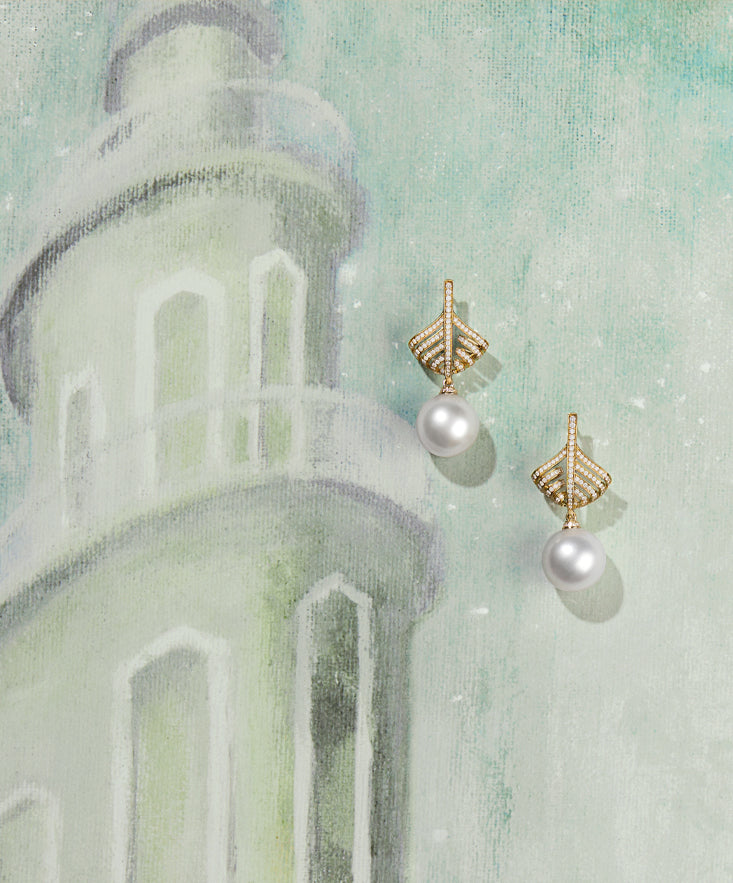 Some think of the Vikings as brutes, but that's a somewhat lopsided conclusion. True, they were formidable warriors — but they were highly skilled people as well. We've crafted pretty little longboats from white diamonds in yellow gold, spiralling like the Church of Our Saviour's tower in this suite where South Sea pearls seem to shine — on the long necklace, 6 of them, at 15mm each.
The Copenhagen ring is set with a cultured South Sea pearl and diamonds in 18 carat Single Mine Origin yellow gold. The South Sea pearl measures 15.3mm and the total weight of the brilliant cut diamonds is 1.09 carats.
Discover More
Havnegade Waterfront, Copenhagen
Copenhagen Necklace
The Copenhagen necklace is set with cultured South Sea pearls, aquamarines, diamonds and blue enamel in 18 carat Single Mine Origin yellow gold.