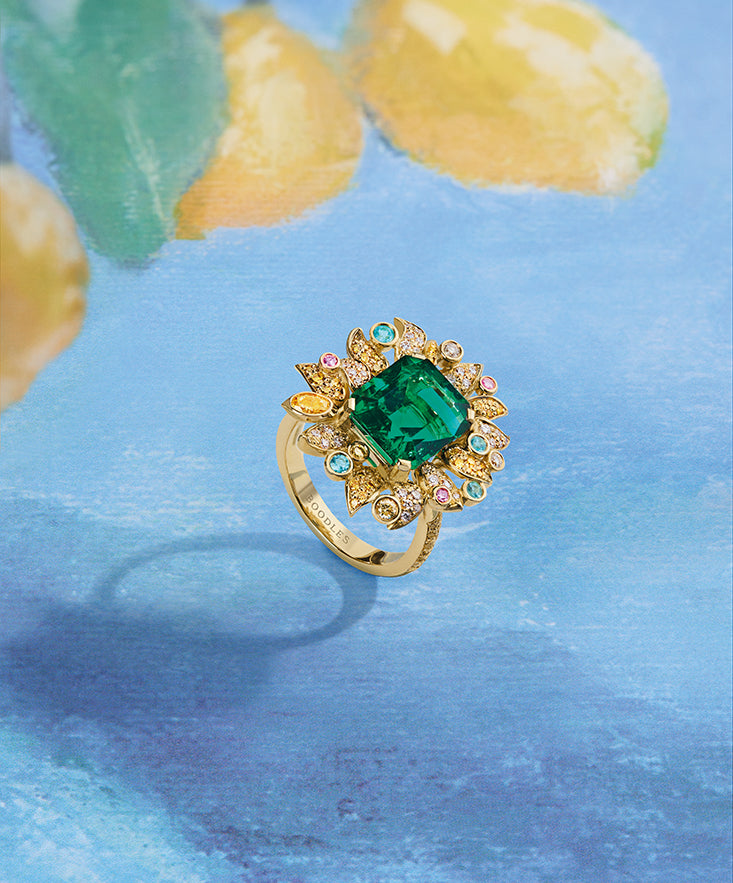 It always seems to be summer in Amalfi. Dramatic cliffs, pretty villages, and stunning views of the Med, its coastline's a palette of lemon yellow, blues and greens.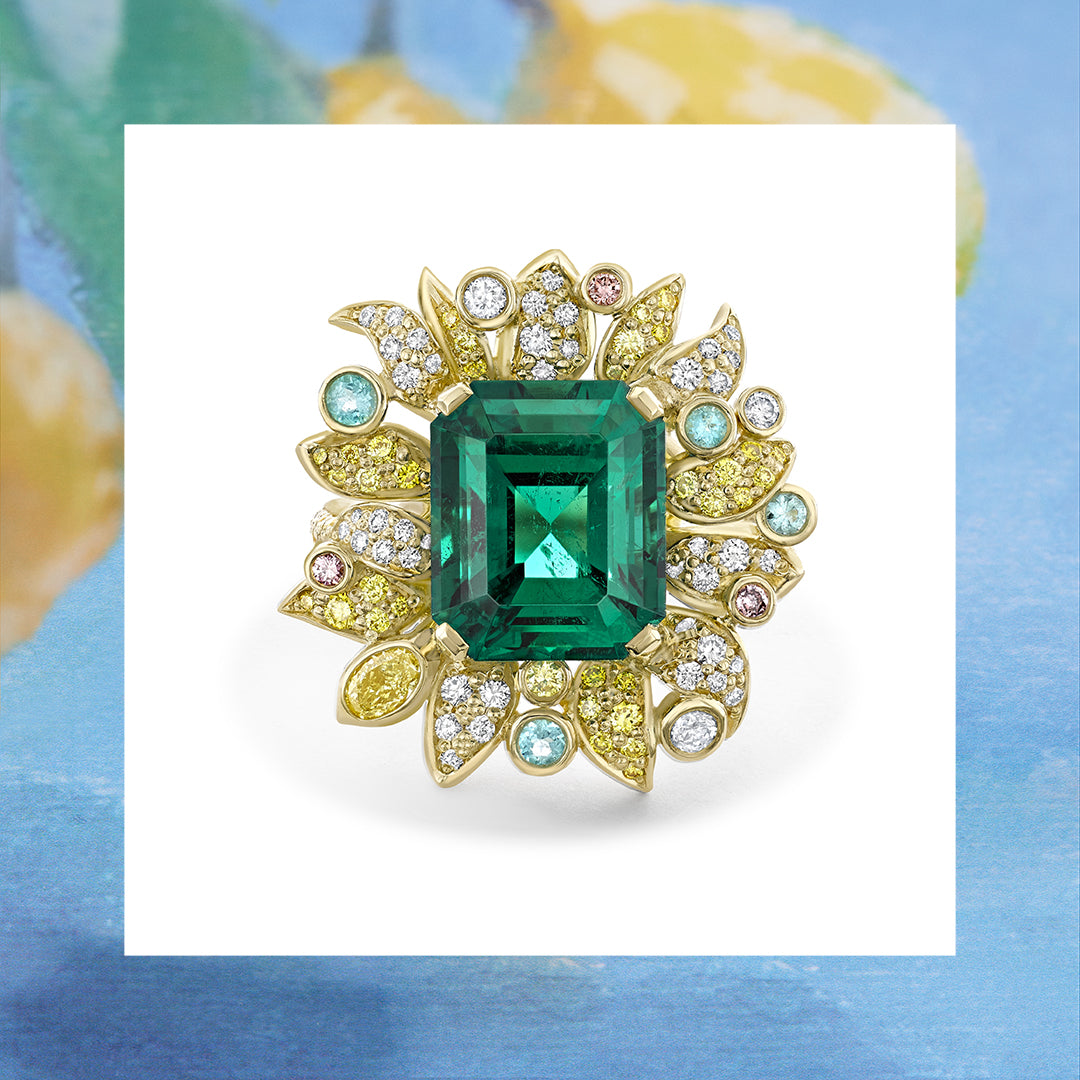 In our Amalfi ring, a 6 carat Zambian emerald is surrounded by Paraíba tourmalines as well as white and coloured diamonds. With graceful petals and delicious lemon-shaped motifs, it's pure zest.
The total weight of the oval cut yellow diamond is 0.18 carats, brilliant cut yellow diamonds is 0.46 carats, pink diamonds is 0.03 carats and white diamonds is 0.25 carats. The total weight of the paraibas is 0.13 carats.
Discover More

Amalfi's coastline is a palette of lemon yellow, blues and greens
Rebecca Hawkins