Welcome To Boodles
Boodles has been different from the very beginning. No other luxury brand hails from Liverpool, England, or has been steered by six generations of the same family over two hundred years. Quintessentially British, it is one of the only remaining family-owned jewelers on London's Bond Street.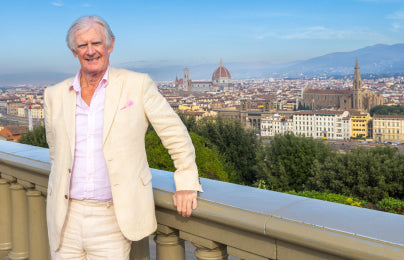 Discover our new collection:
A Family Journey
At my age, I do what I'm told. So when my family co-directors of Boodles said they'd like me to do a Grand Tour of Europe, who was I to argue? And unlike those poets of the nineteenth century, who might take a rickety boat across The Channel to seek out Michelangelo's David, I would be doing it in style. "Any fool can be uncomfortable," as dear Dad used to say. His advice was to travel five-star – and I've tried hard to follow his example.

There's a serious purpose, of course. In 1962, my father made a round-the-world trip. Not all that common back then – and especially not in just 16 days, which is how long it took him. (He and my mother couldn't bear to be apart.) It wasn't some corporate jolly. Anthony Wainwright ran a tight ship, and wanted to meet people who could provide Boodles with the very best diamonds and gemstones. Not the sort of people he'd meet in his everyday life. And the friendships Dad made still come up trumps all these years later, although today we're dealing with the children (and sometimes grandchildren) of the people he visited.

Anyway, to commemorate 60 years since his adventure, I would travel to Europe's most beautiful cities, seeking inspiration for a new high jewellery collection. That's what this story is all about.

Nicholas Wainwright
Shipping to the United States
We are happy to arrange delivery to the United States free of charge. You can also now shop our website in USD.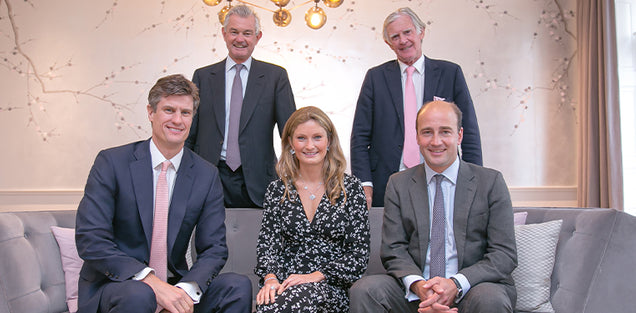 The secret of Boodles is simple. As a sixth-generation family enterprise, they care passionately about all that they do. And despite receiving many outside offers to buy up the business, they remain resolutely committed to doing things independently, in their inimitable way.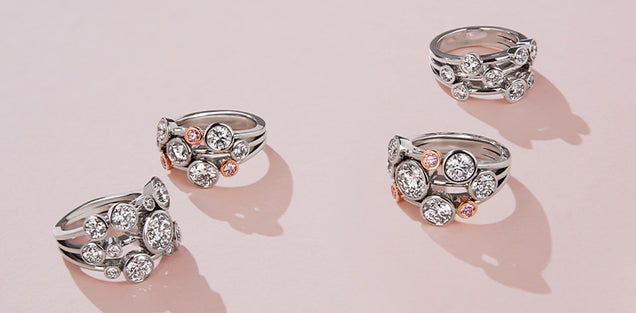 Founded in 1798, Boodles is known for the quality of its precious gemstones and the skill of its creations. Thanks to an inspirational team of in-house designers, the company's visionary philosophy continues to champion exemplary British craftsmanship.
Discover our Over The Moon collection
Introducing a collection inspired by the eight phases of the Moon (new Moon, waxing crescent, first quarter, waxing gibbous, full Moon, waning gibbous, third quarter and waning crescent), which occur over the course of a lunar month.
'Over The Moon' rings in yellow gold and platinum
"The many phases of this dazzling orb as it transits across the midnight sky has been the inspiration for artists and poets for millennia and its beauty & mystery are perfectly captured in this exciting new collection."
Rebecca Hawkins, Head of Design
Each piece features interconnecting moons from each phase, entangled with one another, creating a cluster formation. The collection features brilliant cut diamonds set in platinum and yellow gold, with midnight blue and white enamel accents. The blue enamel is inspired by the reflection of the Earth's seas and the interdependence of the Moon and the Earth, as it is the pull of the Moon's gravity on the Earth that holds our planet in place.