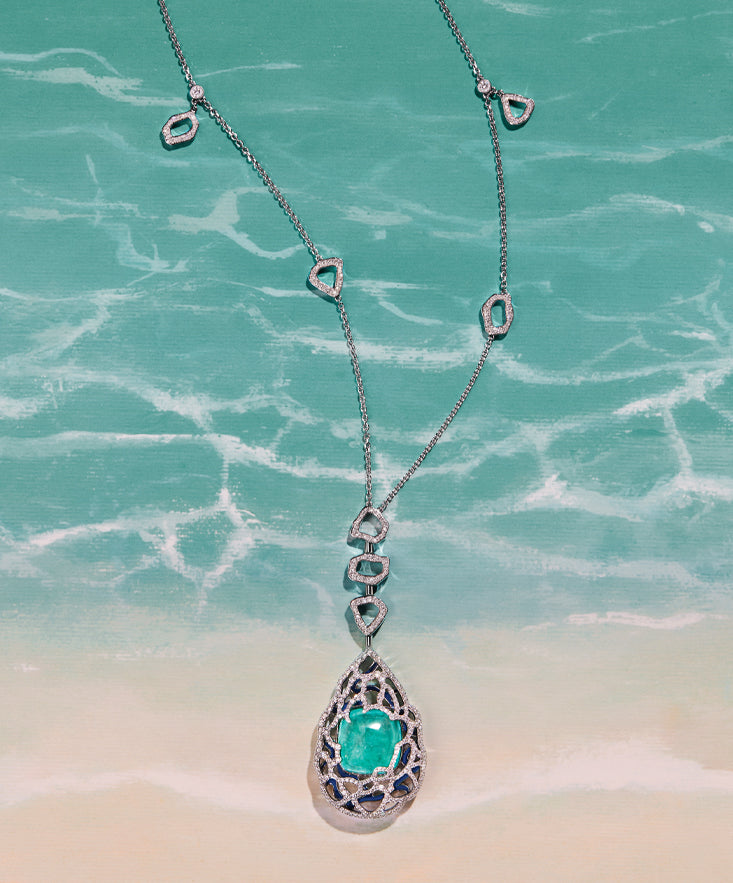 St Tropez has a particular light — it's to do with the way it's reflected by the Massif des Maures mountains, and the purity of the sea air.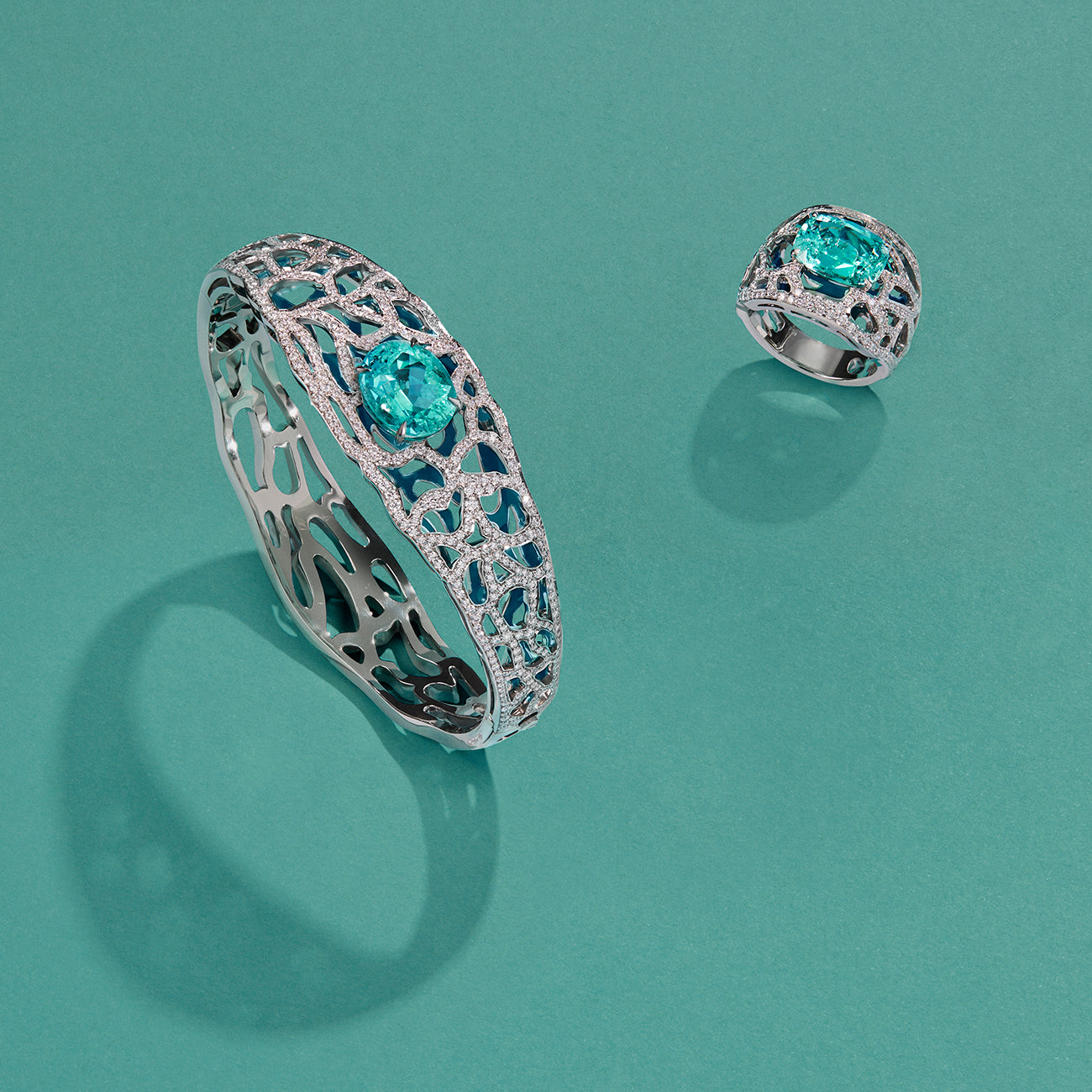 With this suite, we're inspired by the way the rays shimmer on water, and their ever-changing submarine patterns. In the ring, a cushion-shaped Paraíba tourmaline of 4.48 carats is kissed by a lattice of diamonds. Beneath, an underlayer of blue-green enamel. The bangle features a 5.42 carat Paraíba and the necklace an impressive cushion-shaped cabochon cut stone of over 25 carats.
Discover More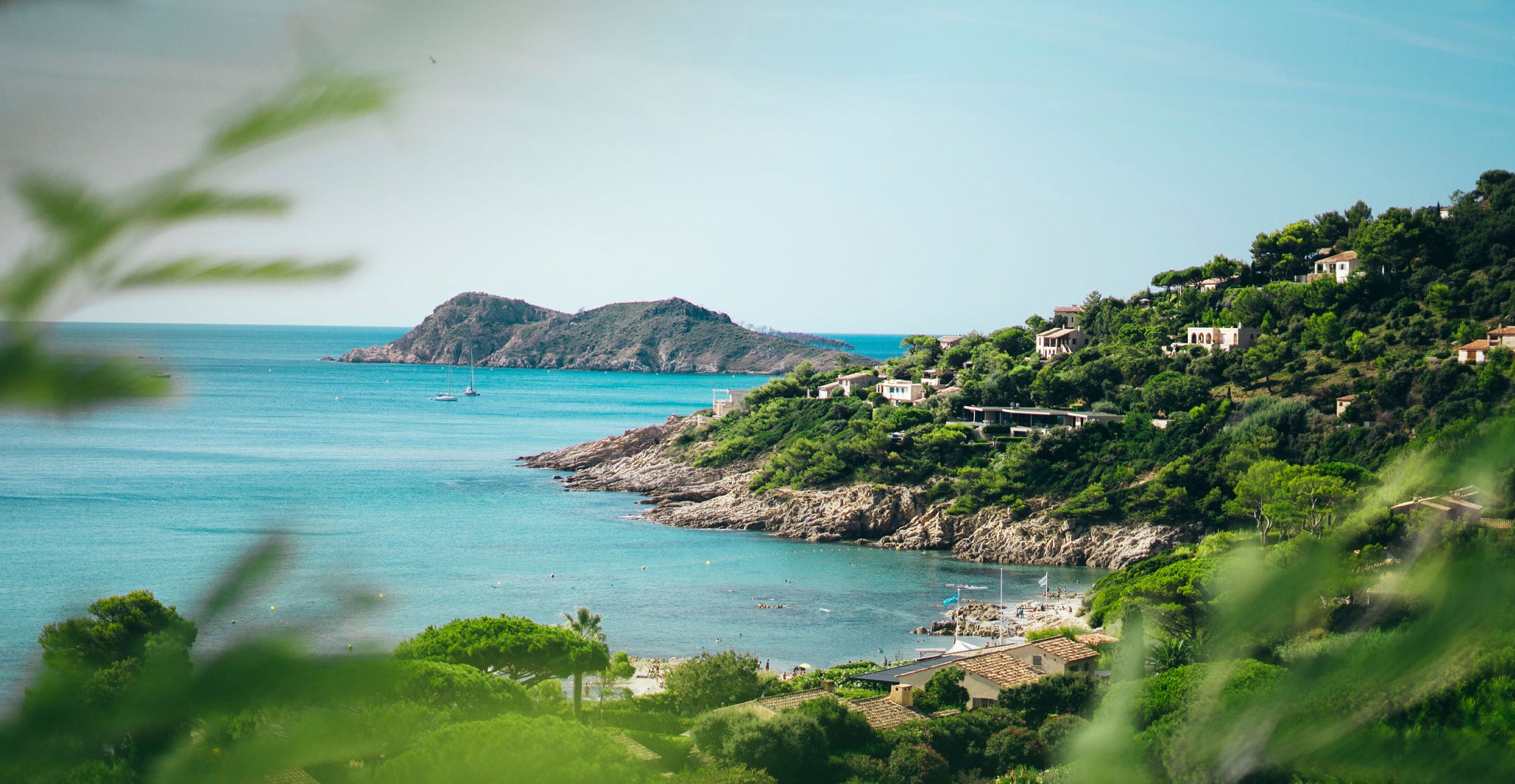 St Tropez Bangle
St Tropez Necklace
A St Tropez design long pendant set with a cushion cabochon shape Paraíba, diamonds and blue enamel in platinum.