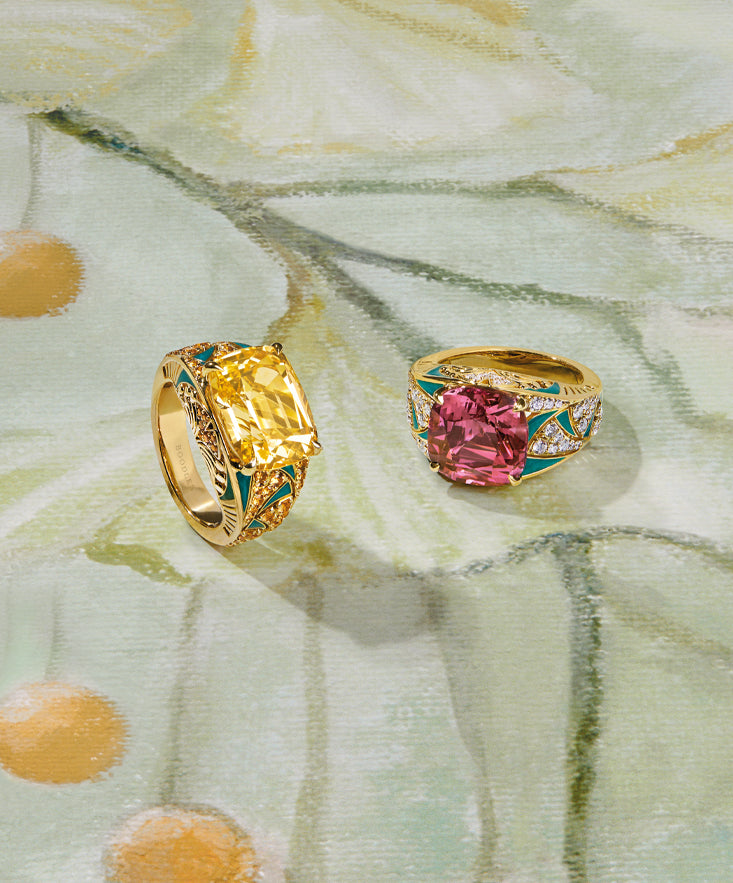 Prague is known for its Art Nouveau facades, and one of her most famous sons — Alphonse Mucha — was behind the much talked-about theatrical posters that shot Sarah Bernhardt to fame.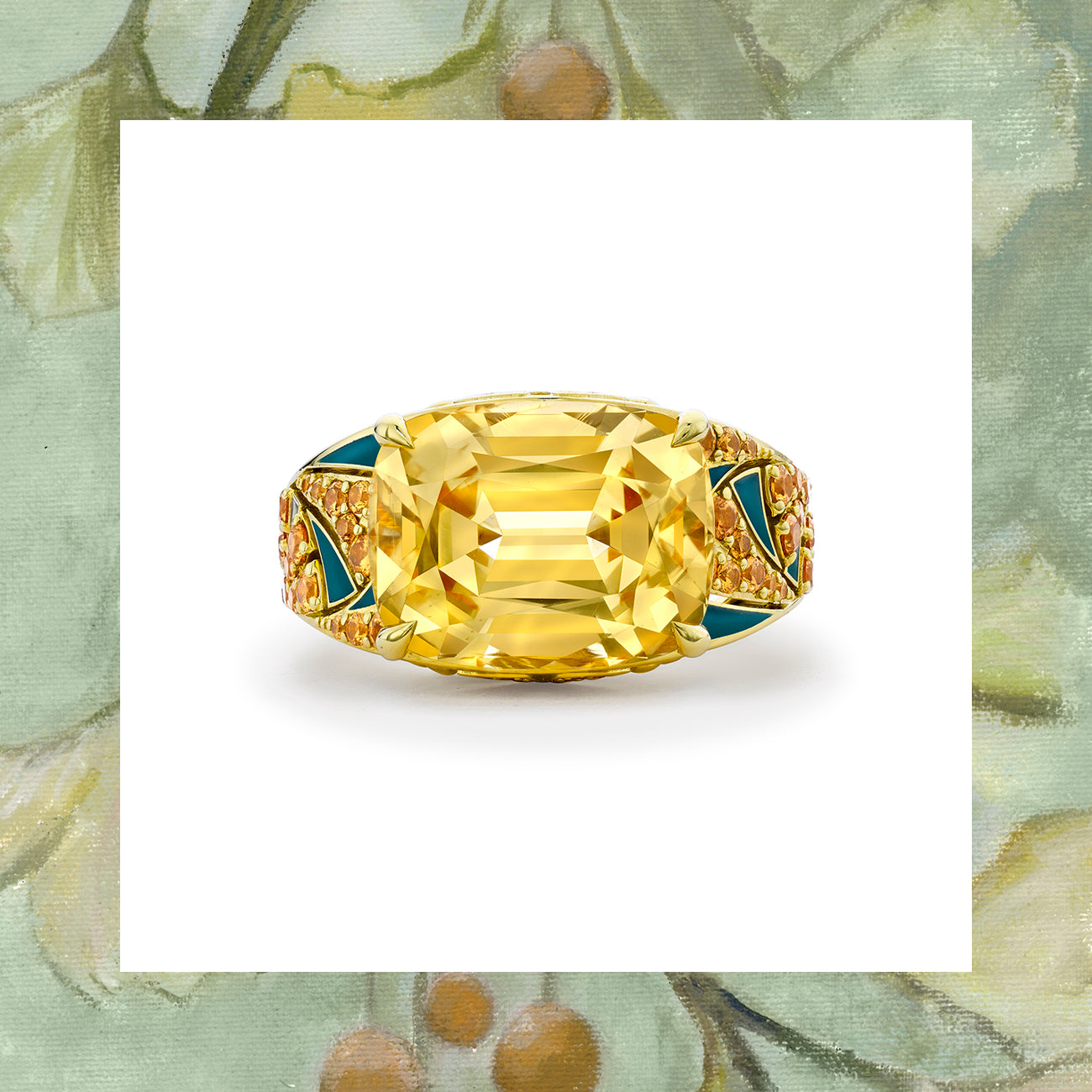 Centre-stage in the rings for this city are a cushion-shaped imperial topaz of almost 11 carats and a 10 carat cushion-shaped purple garnet. With the ginkgo leaf as a primary motif, teal enamel and either mandarin garnets or diamonds entwining the rings.
Discover More
Prague Bracelet
A Prague bracelet set with Imperial Topaz cushion cuts in 18 carat Single Mine Origin yellow gold.