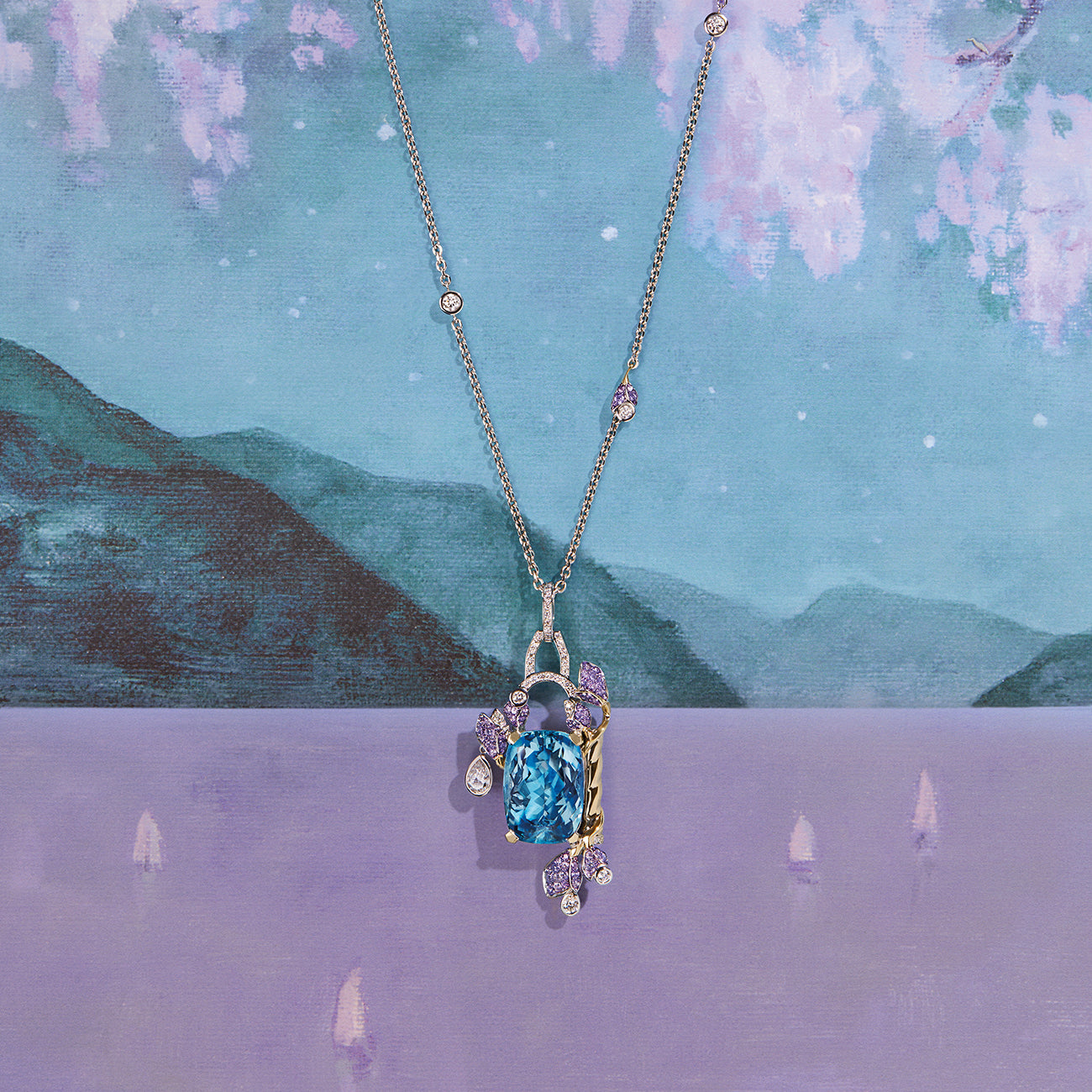 Greta Garbo. Liz Taylor. Madonna. Beyond being iconic women, all three have owned Lake Como palazzos… probably adorned by gracious wisteria flowers.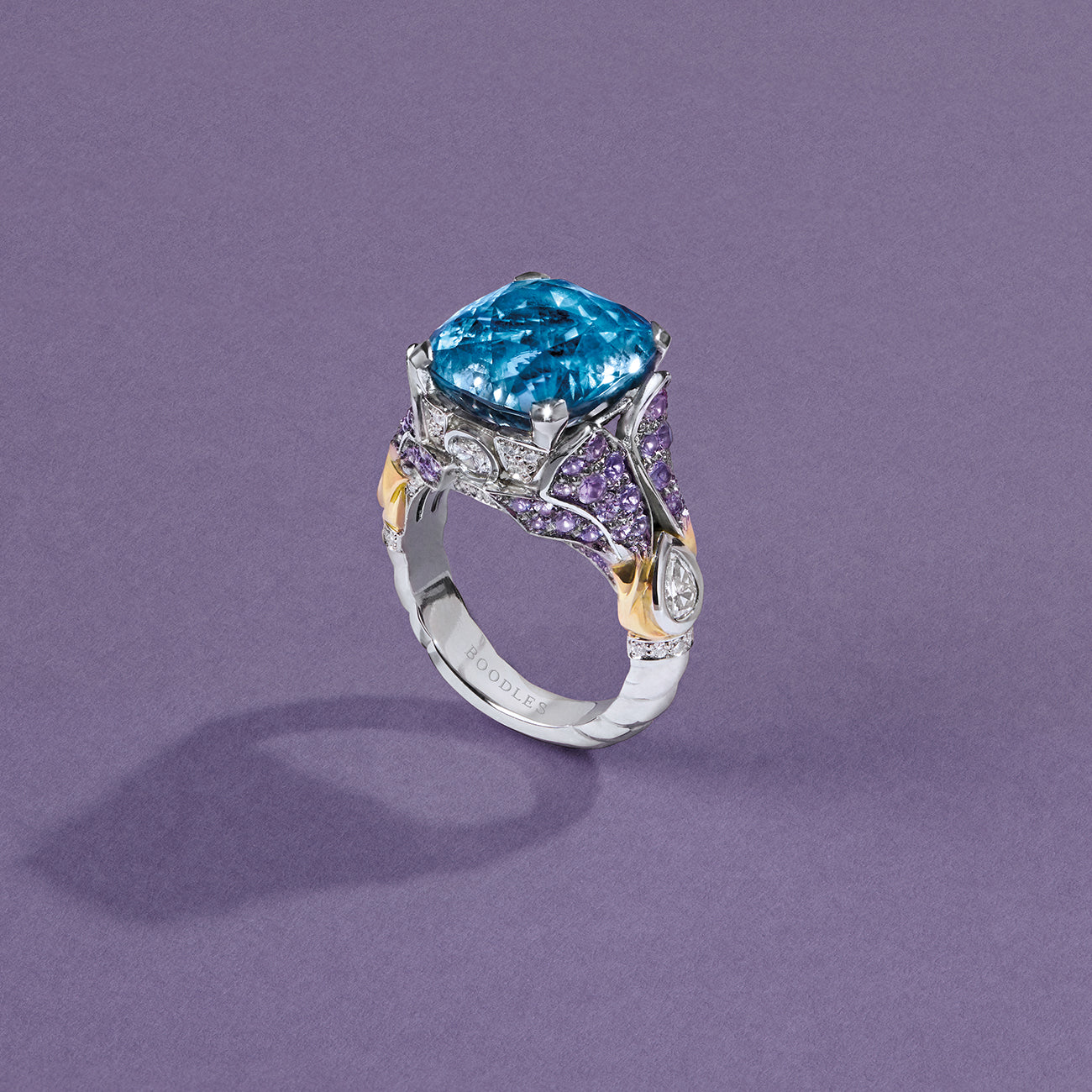 The Lake Como suite marks a retreat from the glare of the city; shimmering aquamarines signal we're among jewellery royalty. The pendant featuring a cushion-shaped aquamarine of almost 13 carats and in the ring, an 8.5 carat Santa Maria one. Neither of these stones shy or retiring.
Discover More

Lake Como Pendant
The Lake Como pendant is set with a cushion shape aquamarine, purple sapphires and diamonds in platinum and 18 carat Single Mine Origin yellow gold.