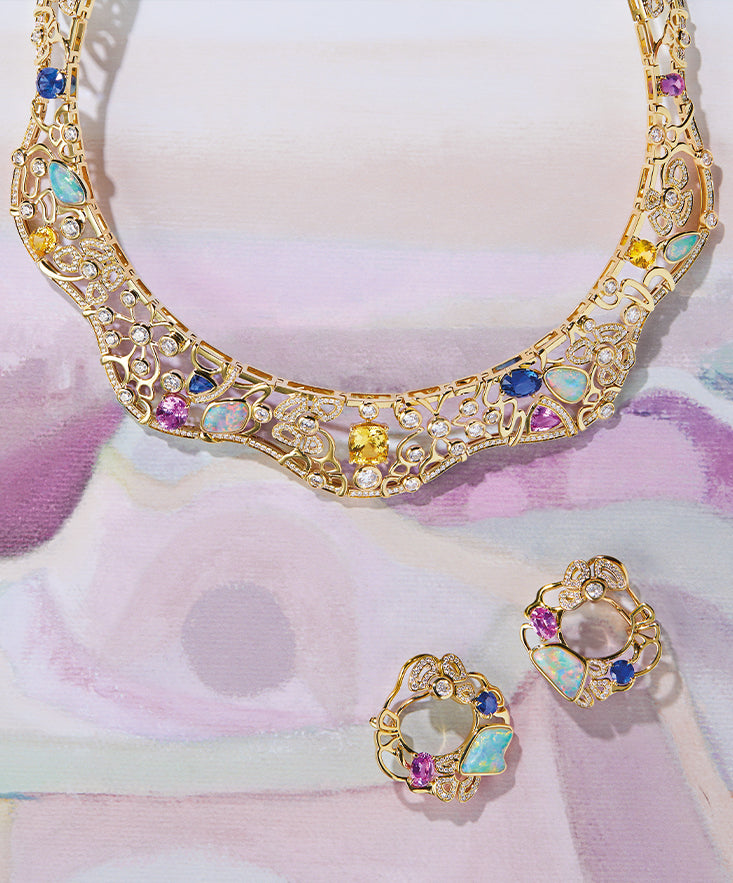 Visit Barcelona's Park Güell and look out for Gaudí's salamander, made of pink, yellow and green tiles. We've channelled his riot of colour, crafting a suite featuring a necklace, earrings and a ring.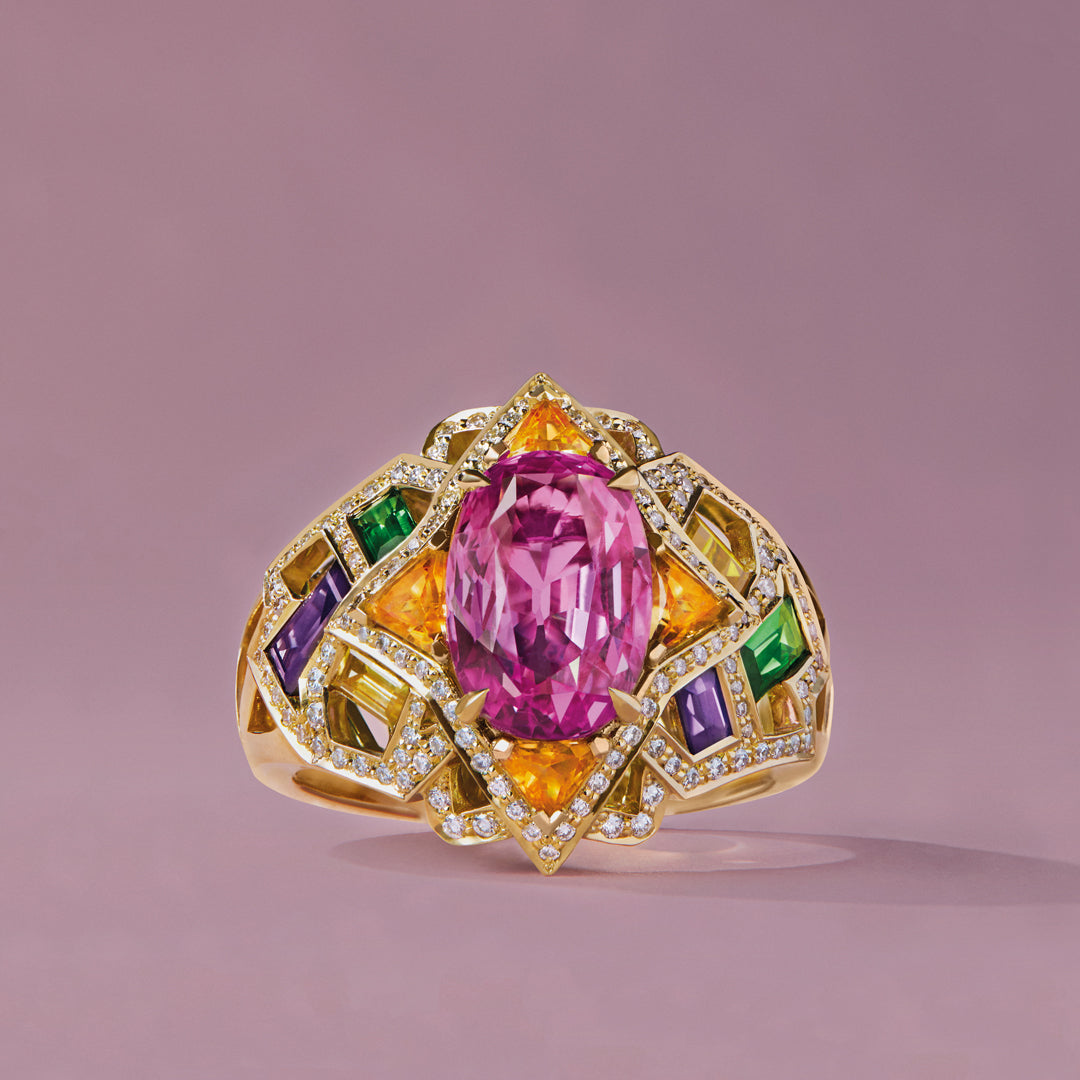 The Barcelona ring is set with a 3.32 carat pink sapphire at its heart. Bold, vivid flashes conjure the city's vibrant buzz.
Discover More

Barcelona Necklace
This Barcelona design necklace features a cushion yellow Sri Lankan sapphire, 4 oval yellow sapphires, 4 oval pink sapphires, 2 oval blue sapphires, 2 trilliant pink sapphires, 2 trilliant blue sapphires, 4 fancy-shaped opals and brilliant cut diamonds. The necklace captures the imagination, lifestyle and vibrancy of Barcelona. The magnificent architecture of Gaudí, from the sculptural waves and almost monochrome forms of La Pedrera to the riot of colour at Park Güell. Yellow gold flows throughout the design with a plasticity reminiscent of La Pedrera. Opals, each an individual shape, bring the colourful broken ceramic surfaces that decorate Barcelona, to life with flashes of light and colour.
Park Güell, Barcelona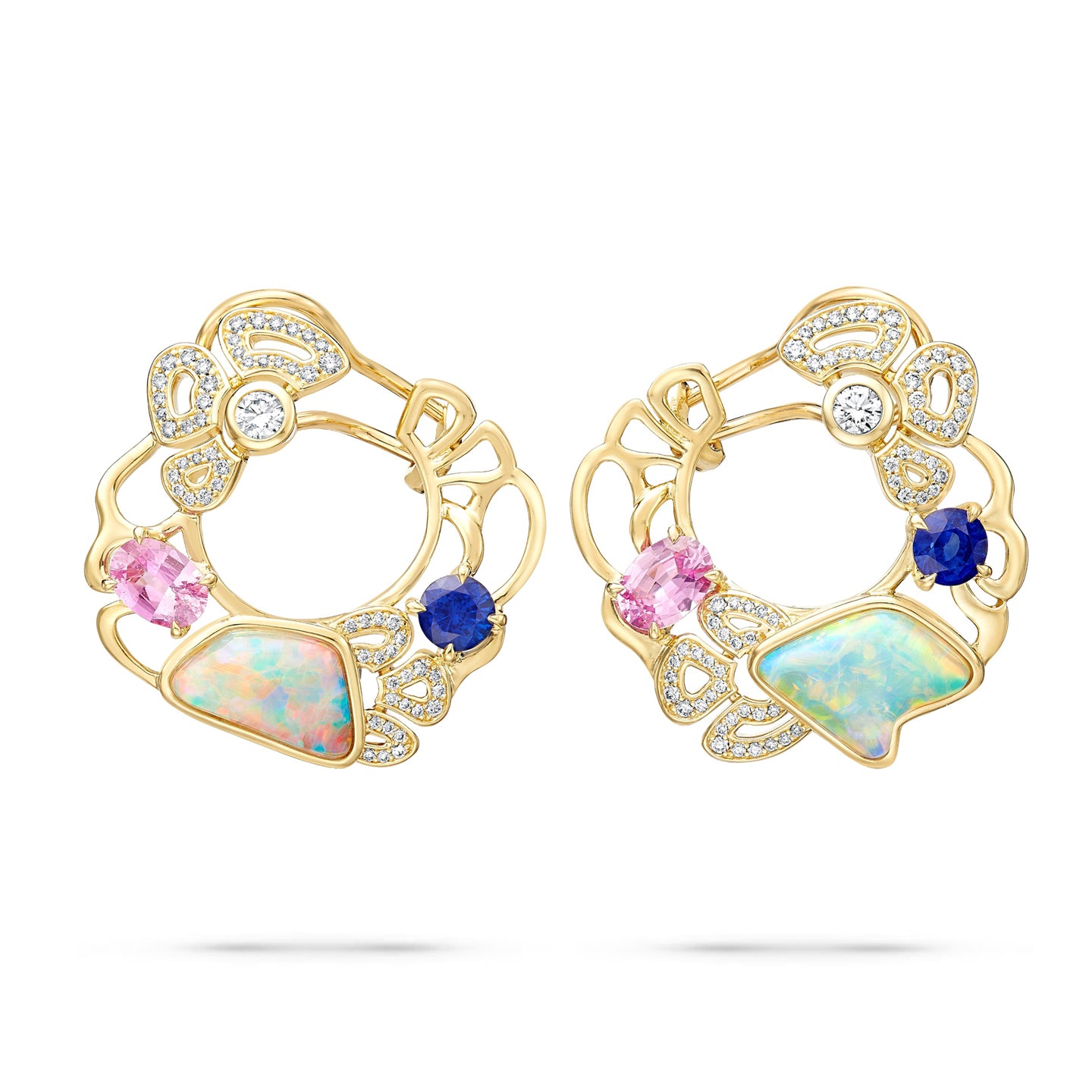 These Barcelona design earrings are intended to capture the imagination, vibrancy & lifestyle of this energetic city. Set with fancy-shaped opals, 2 oval shape pink sapphires, 2 brilliant cut blue sapphires and diamonds. The colours are inspired by the riot of colour of Park Güell, monochromatic forums of La Pedrera and the undulating plasticity of the buildings.
Explore more